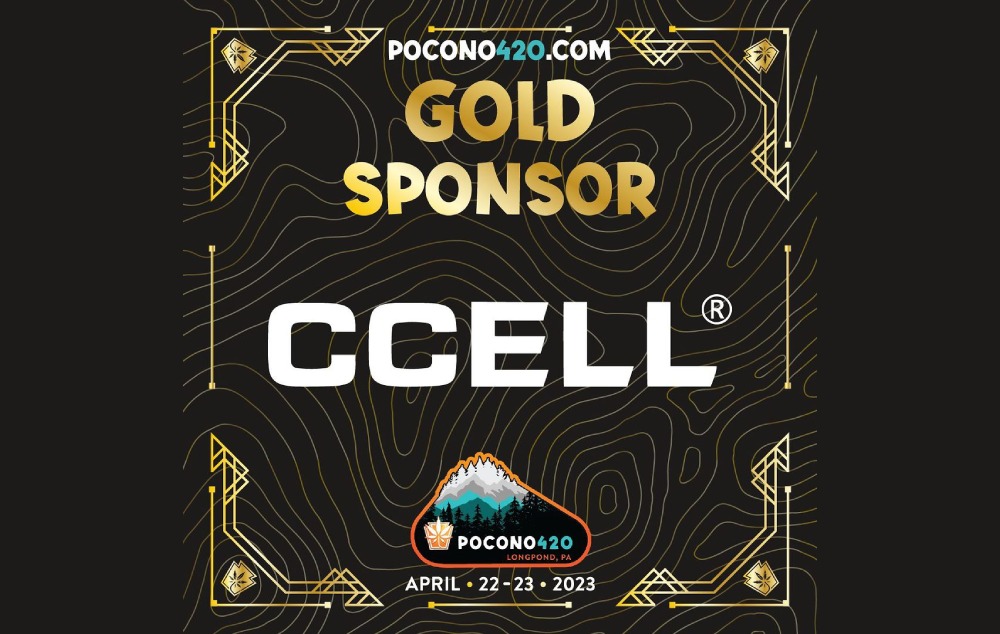 CCELL®, the world's leading technology brand focused on creating trendsetting vape hardware products and advanced vaporization technology, announced today attendance at Pocono 420, and successful brand awareness and sales initiatives during the 4/20 holiday season.
The Company celebrated the 4/20 holiday season with attendance at the Pocono 420 event, also known as the Pennsylvania Cannabis Festival, which took place on April 22nd and 23rd. Across two days, tens of thousands of avid consumers descended upon Long Pond, Pennsylvania for the event, where attendees were able to camp, attend concerts, and be fully immersed in the cannabis culture. CCELL was proud to be a Gold Sponsor of the event and made valuable connections with their fans during the festival.
CCELL's attendance at the Pocono 420 festival was the first time that consumers on the East Coast were able to see the company's entire range of batteries up close, and in every color. CCELL sold their batteries to attendees and ran exclusive 4/20 discounts throughout the festival with some of their new products being their top sellers. The most popular products at the festival included their airflow and temperature adjustable Palm Pro, in ombre metallic champagne and forest green, and their haptic feedback-enabled and temperature adjustable Rizo in black and silver, which vibrates upon inhalation to provide consumers an additional sensation to their buzz.
CCELL was also proud to be featured in several high profile 4/20 roundups and gift guides, including High Times, LA Weekly, Cannabis Tech, Cashinbis, and Splash Magazine, which is a testament to the robust consumer recognition of their products.
Keep in touch with CCELL to see their new products and learn more about the company's vaporization technologies. You can also visit https://www.ccell.com/ to stay up to date with CCELL's future announcements.