What Exactly Is a 510 Thread Battery?
For starters, most reusable vapes on the market are made in the 510 thread format to accommodate the most commonly used "510 threaded" cartridges.
Now you might be wondering, what does the "510" stand for exactly? Technically speaking, "510" stands for 10 threads at 5 millimeters.
Basically, it's the specific measurements of the thread connecting the cartridge to the battery. This type of connection became the standard in vapes everywhere years ago.
That means if you want to use most cartridges in stores and online easily, then choosing a 510-thread vape battery is a no-brainer.
The Different Types of 510 Batteries
There are a few different types of battery styles, and many look quite different from one another. The most common shapes and styles are "handhelds", which typically have a wider fit but land in your palm perfectly when gripped, and "pen style" batteries, which, like their name suggests, are thinner and longer devices that look like pens.
Some batteries come with a button, which often serves as both a child-proof lock, and adjustable heat control. It is not uncommon for batteries with buttons to be touch-activated, meaning you need to hold the button down in order to draw vapor. These batteries have many merits of their own, but for those who are fairly new to the vaping game or unsure about how to best pair oils with their optimal respective temperatures, a buttonless battery that's inhale activated can really save you a lot of trouble!
Why Choose an Auto Draw 510 Thread Battery Format?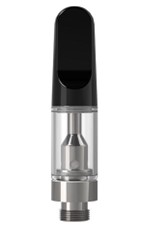 Having an auto draw 510 battery can make all the difference in your vaping experience. All you need to do is pick up your vape and start inhaling to activate the device.
Not only do you not have to fiddle with a button, but the sleek design of buttonless vape batteries gives your device a fantastic aesthetic.
On top of that, the 510 thread battery format ensures that your vape is compatible with almost any cartridge on the market. However, not all auto draw 510 batteries are made equal…
That's why we're here to help you pick the best buttonless vape battery between some of the best options available on the market. We'll also tell you all about these button-free batteries, why 510 thread is right for you, and more.
Why Buttonless Vape Batteries Make for the Ultimate Vaping Experience
Buttonless vape batteries are all about convenience and user-friendliness. Simply attach the cartridge and start inhaling—voila. From the moment you pick up the vape to the exhale of delicious oil, the experience requires nothing but your breath.
On top of that, there's absolutely no wait time or countdown to activating your vape. Simply pick it up and start using it whenever and wherever.
Perfect for Beginners and Experts Alike
Vaping can sometimes be an art form of finding the perfect technique. However, auto draw batteries can take out all the guesswork.
This is great for beginners who want to get into vaping and skip the learning curve. It can also be beneficial for pros who want an easy-to-use vape.
Easy on the Battery
Buttonless vape batteries are also great for efficient battery use. That's because the battery is only activated for as long as you're drawing from it.
When using a button, it can be easy to overheat and waste energy from each puff. While not incredibly significant, that extra time-in-use can lower the time between each charge.
A buttonless vape ensures you're getting the most of your battery—every time. Additionally, if you improperly use your device, there is a chance you will cause overheating and will burn the oil in your cartridge.
The 3 Best Auto Draw 510 Batteries
Now without further ado, here are the best auto draw 510 batteries that money can buy. All of these batteries are manufactured by CCELL and are made with design, functionality, and quality in mind.
1. PALM—Everything in the Palm of Your Hands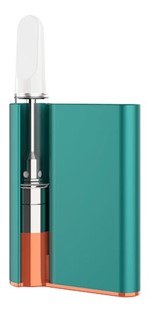 Without a doubt, the PALM is the perfect fusion of beautiful design and pure functionality. Choose from a pallet of eye-popping colors or something more muted if discretion is a necessity.
Functional and Beautiful Design
Lovingly crafted, each PALM buttonless vape battery comes with a sleek and textured design made to fit in the palm of your hand. The side of the battery curls perfectly to make it a joy to hold and vape from.
It's also incredibly discreet and ergonomic in your hands, pockets, or bag.
Fun fact! As PALM was actually one of the first 510 thread vape batteries available on the market, you can see traces of its intuitive and elegant design in many other batteries.
Ease of Use
Although small, this vape packs a big punch once you start drawing from it. Expect more than 250 puffs between each charge.
As you draw from the PALM, a discreet LED light will activate to let you know that the device is being activated.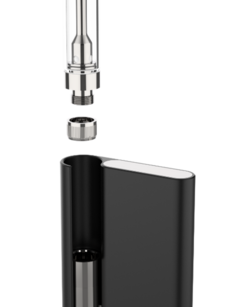 Magnetic Threading
Perhaps the best part of the PALM is the magnetic connector. Each PALM battery comes with two magnetic connectors that will screw onto any 510 threaded cartridge.
That allows you to simply drop your cartridge directly into the PALM battery with a satisfying click. No more threading and unthreading a cartridge—simply drop or pull out the cartridge with one motion.
2. Rizo—Flavor and Potency at Just a Switch Away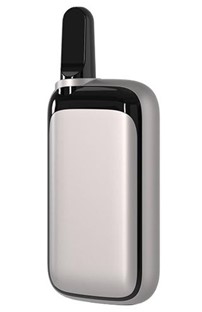 CCELL pulled out all the stops with this new auto draw 510 vape battery. The Rizo has all of the top-of-the-line features built into a sleek, compact, and elegant form.
Eye-Popping Design
Using a full-metallic casing, the Rizo looks like something from the space age. Perfectly contoured edges make it a joy to hold and look at.
The Rizo is one of the only 510 threaded vape batteries on the current market to have a truly luxurious look and feel.
Heat Adjustable
Can't decide between huge clouds or delicious flavor? Why not both? The Rizo is heat adjustable between two settings: L and H. L is for tasting the terps at a lower voltage, while H gives you powerful hits and massive clouds. Changing between the two settings requires only the flick of a switch.
But wait… Why was the Rizo included in the list if you have to press a button to use it? The answer is… you don't! The switch on the bottom is strictly related to consumption style preference, it is still an auto draw 510 battery that is inhalation activated.
Haptic Feedback
Every inhale from the Rizo provides you with haptic feedback. That means that the Rizo delivers a tactile sensation, or "vibration", to let you know it's supplying power to your 510 cartridge.
3-Bar LED Indicators
Easily find out how much juice your Rizo has with its 3-bar LED indicators. These are the three lights that are in a row on the top side of the device next to the cartridge.
You can easily glance at how much battery you have left thanks to these easy-to-read LED lights.
Magnetic Threading
Like some of CCELL's other auto draw 510 batteries, the Rizo comes with magnetic connectors. Thread the magnetic connectors to your 510 cartridges to easily switch between them.
3. SiLO—Sleek and Ergonomic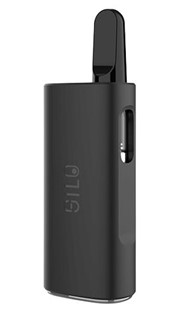 Are you looking for a buttonless vape battery that gets the job done? Then look no further than the SiLO vape battery.
This 510 thread battery is crafted for pure performance and discretion. That's because the SiLO is made with a more traditional rectangular shape wand comes in mellow colors.
However, this doesn't mean that the SiLO is boring or bland. You can feel and see the quality of this compact battery from its aluminum alloy housing.
Much like the PALM, the SiLO also comes with magnetic connectors for your 510 thread cartridges. Simply lock in your cartridge with a satisfying snap.
Get the Right Auto Draw 510 Battery Today
Having the right vape battery can make all the difference between an incredible vaping experience and an unpleasant one. Luckily, CCELL has taken all the difficulty out of finding the best buttonless vape batteries.
After all, CCELL's vape batteries are engineered to be unique, discreet, powerful, and a joy to use. Stop searching and start vaping today by trying a CCELL, the most innovative batteries on the market!