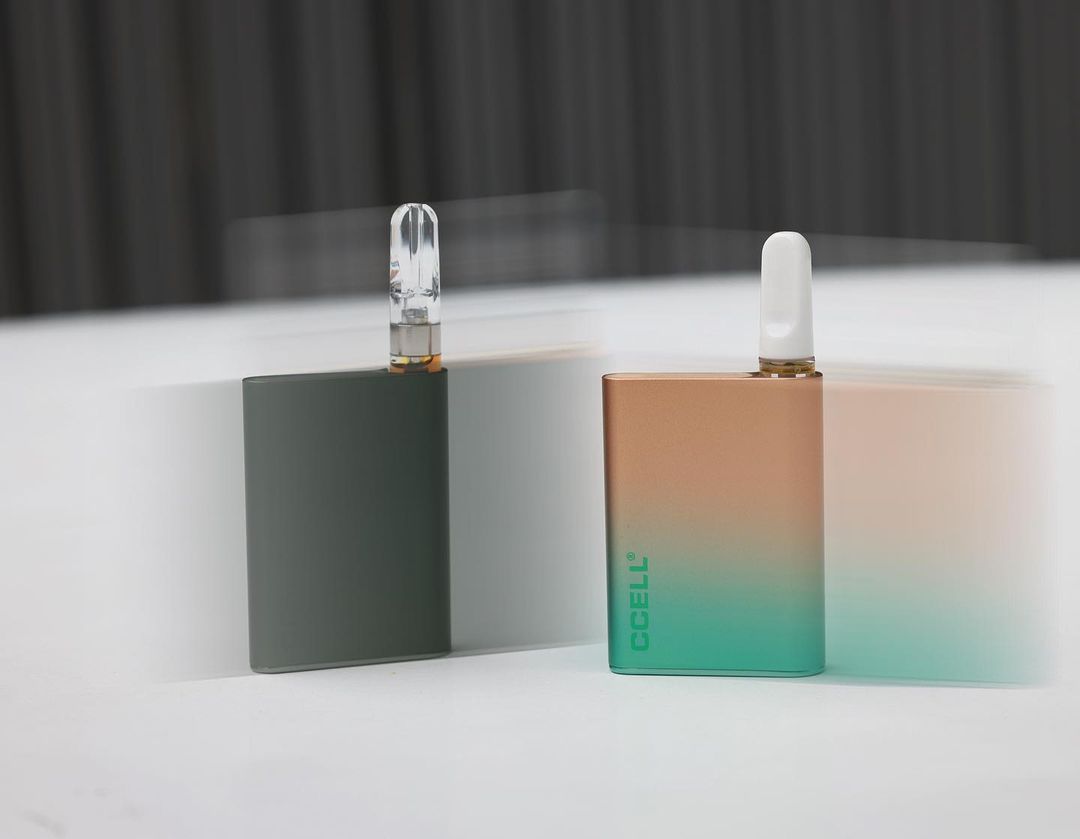 Introduction
In a world where technology is ever-evolving and brands race to meet the changing needs of consumers, there remains a cornerstone in the vaping industry that has managed to blend innovation with user experience seamlessly.
If you've been navigating the vast ocean of batteries and still haven't come across CCELL, you are missing out on the pinnacle of vaping. It's not just a claim; it's a proclamation backed by legions of satisfied consumers.
For those in the loop, the name CCELL has become synonymous with quality and performance. This is not by accident
Every product crafted under the CCELL brand speaks to the meticulous care and attention to detail they pour into their designs. If you're searching for the best 510 vape battery on the market, your quest will likely end with them.
Take some time with us today as we illuminate every corner of the CCELL Palm Pro, a device that isn't just another vape battery, but a testament to how vaping should feel in the modern age: empowering, customizable, and concealed in the palm of your hand.
Powering Your Vape Experiences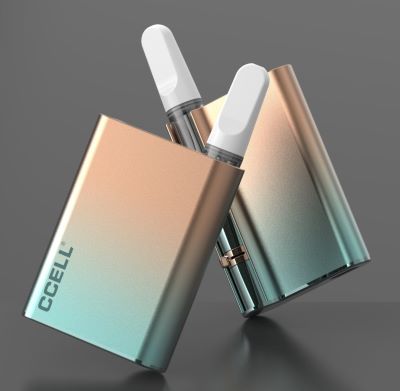 At the heart of the CCELL Palm Pro beats a robust 500mAh battery, an engine that ensures your vaping sessions are uninterrupted and consistently satisfying.
A powerful battery isn't just a number—it's the assurance that when you need it, your device delivers. With the CCELL Palm Pro battery, gone are the days of midday recharges or weak drags. Instead, you get a reliable, long-lasting companion for those crucial moments of relaxation or reflection.
The Palm Pro doesn't just bring power; it brings stability. Ask any vaper, and they'll tell you: the last thing you want is an unreliable battery in the midst of any vape session.
CCELL ensures that won't happen.
A Sleek and Handy Design That'll Turn Heads
When you first lay eyes on the Palm Pro, its elegance immediately stands out.
Measuring at a comfortable 2.26H x 1.65W x 0.53D inches (or 57.5H x 42W x 13.55D mm for the metrically inclined), this device has been designed with the user in mind. The name "Palm Pro" isn't just a catchy title; it's a description of how the battery fits snugly and discreetly in your hand.
But it's not just about looks. The innovative drop-in magnetic connection ensures that your cartridge is secure, preventing any unwanted mishaps and allowing for simple switch-out.
This intuitive design ensures that every time you reach for your Palm Pro, it's ready for action—no fuss, no hassle.
Standard 510 Thread: Compatibility Perfected
The world of vaping is vast, with countless cartridges and flavors to explore.
With the Palm Pro's standard 510 thread, CCELL assures that you're not tied down to a single option. This universal threading is revered by many, but why?
Because it promises compatibility, flexibility, and a hassle-free experience. Being recognized as the best 510 vape battery isn't just about power; it's also about seamlessly integrating with the wider vaping ecosystem.
The 510 thread is more than just a specification; it's a commitment to ensuring that vape enthusiasts can enjoy a plethora of choices without the constant need to switch devices. With the Palm Pro, the world of vaping is, quite literally, at your fingertips.
3 Voltage Options: Catering to Every Vaper's Needs
The true beauty of the Palm Pro lies in its ability to adapt. Whether you're a newcomer to the scene or a seasoned connoisseur, the device dances to your tune.
Offering three distinct voltage settings—2.8V, 3.2V, and 3.6V—it ensures that every drag is tailored to your preference.
Seeking a vape that emphasizes flavor over everything else? Look no further… The 2.8V setting delivers a sensory experience that's hard to rival.
Perhaps you're in the mood for something balanced, a midway point that offers both flavor and vapor? 3.2V will be your go-to setting.
But for those moments when you want to lose yourself in thick clouds, the 3.6V setting promises an experience that's both potent and mesmerizing.
Control Your Experience: Airflows to Match Your Mood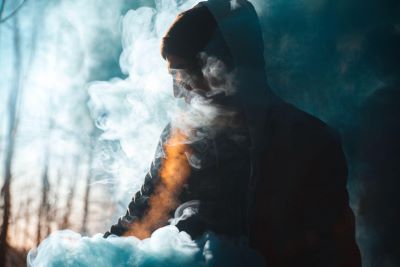 Dive deeper into the realms of vaping, and you'll discover that the nuance of airflow can dramatically alter your experience.
With the Palm Pro, you're given the reins to control every nuance. The device's innovative adjustable airflow system grants you mastery over the density, warmth, and flavor profile of every puff.
Equipped with an intuitive airflow collar, the Palm Pro transcends mere voltage adjustments. Want a light, airy drag with a cooler vapor? Set it to Fully Open.
Looking for that perfect equilibrium of taste and density? The Halfway Open setting offers a flavorful cloud that many vapers on platforms like Reddit (frequently searching up phrases like the "best 510 vape battery Reddit") have praised for its balance. If you crave rich, warm, and dense clouds, setting it to Narrowly Open will not disappoint.
The CCELL Palm Pro isn't just a vaping device; it's an artist's tool, and you are the maestro, sculpting your own perfect experience in every inhale.
Palm Pro's Intuitive Design
In a marketplace swamped with complex gadgets and intimidating user manuals, CCELL's Palm Pro emerges as a beacon of user-friendly design. Its simplistic yet versatile interface ensures that you're never lost, no matter how new you are to vaping.
Every vaping requisite, be it voltage adjustability or battery status, is easily accessible through a single button and display. Gone are the days of fumbling with multifaceted buttons or getting entangled in perplexing menus.
CCELL champions the belief that technological sophistication doesn't have to come at the cost of user simplicity. It's this vision that positions the Palm Pro as a frontrunner among the best vape batteries of 2023.
The Art of Preheating
Imagine a vaping experience where every draw is consistent, flavorful, and rich, right from the start.
The Palm Pro's preheating function turns this into a reality. Especially valuable during colder days or when you may encounter a clogged cartridge, this 10-second preheat mechanism ensures that each puff encapsulates the essence of optimal vaping.
No more anticipation, and no more subpar hits. A quick double tap of the button sets the Palm Pro into action, delivering unparalleled vaping satisfaction in seconds.
User-Friendly Features
As technology evolves, so does the need for devices that are not just powerful, but user-centric too.
The Palm Pro's inhale activation system epitomizes this philosophy. No need for buttons or complicated sequences; simply inhale, and the device responds.
But it doesn't stop there. With a Type-C charging port, gone are the days of waiting long hours for your battery to recharge. In today's fast-paced world, the Palm Pro ensures you're always ready to go, and always powered up.
Drop, adjust, and draw - it's as simple as that. And when you're looking for the CCELL Palm Pro for sale, remember, it's not just a battery you're purchasing… It's an experience! Palm Pro is a statement that you value quality, design, and simplicity above all else.
Tailored To Your Aesthetics
One of the standout features of the Palm Pro is its plethora of attractive color options.
We all have a unique style and personality, and the tools we use daily should reflect that. Whether you're a minimalist who enjoys subtle elegance or someone who loves to flaunt bold colors, the Palm Pro is ready to match your vibe.
In a sea of generic devices, let your Palm Pro stand out, echoing your individuality.
Know Your Power: The 3-Bar LED Indicator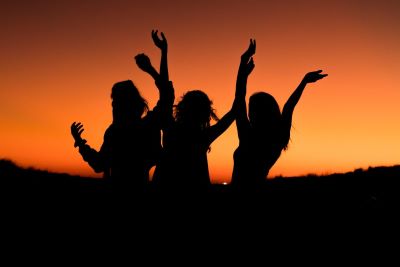 Ever been caught off-guard with a dying cartridge battery right when you needed it most?
With the Palm Pro's 3-bar battery status LED, such unpleasant surprises are a thing of the past. This simple, yet essential feature ensures you always know where your battery stands.
It's not just about having the best vape battery; it's about having the best vape battery that communicates with you. No guessing games, no sudden disruptions.
With the Palm Pro, you're always informed and ready to create clouds at a moment's notice.
Why CCELL Palm Pro?
When scouring the market for the best vape batteries, one name consistently stands out – CCELL. But what makes the Palm Pro so special among its peers?
Firstly, it's the blend of performance and design. The Palm Pro doesn't just work great; it feels fantastic. Its ergonomic design, coupled with the vast array of features it provides puts it miles ahead in the race.
But the true essence of the Palm Pro is in its commitment to the user experience. Every feature, from its adjustable airflow to its 3-bar battery status LED, has been crafted keeping the user front of mind.
CCELL Palm Pro reviews across many sites and platforms are a testament to this commitment, consistently highlighting its superiority in both form and function.
If you've been on the lookout for the pinnacle of vaping experiences, your search culminates here. The CCELL Palm Pro isn't just a battery; it's a declaration of quality, innovation, and unmatched user experience.
Don't settle for average when the extraordinary is within your grasp. Elevate your vaping journey and experience what it truly means to have full control in your palm. With every puff, every feature, and every moment, the Palm Pro promises an unforgettable experience.
Isn't it time you went pro?
Embrace the future. Embrace the CCELL Palm Pro.