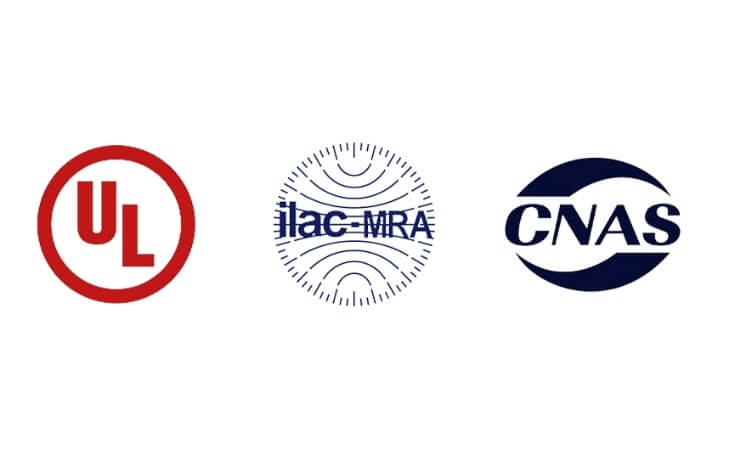 Smoore was granted the new CNAS (China National Accreditation Service for Conformity Assessment) certificate and became the first company in China's e-cigarette and vaporizer industry to achieve such a feat. In April, the company passed the UL (Underwriters Laboratories) assessment and became eligible to participate in the UL Witness Test Data Program, which proves its compliance with UL 8139, a stringent and prestigious standard for the e-cigarettes and vaping devices industry.
The Smoore Fundamental Research Center, which was certified by CNAS, covers various crucial testing programs for electronic vaping devices such as chemical analysis, mechanical performance testing, and structural characterization testing. Additionally, it houses some of the most cutting-edge testing equipment that lends support and validation to the unparalleled quality of Smoore's ceramic heating elements.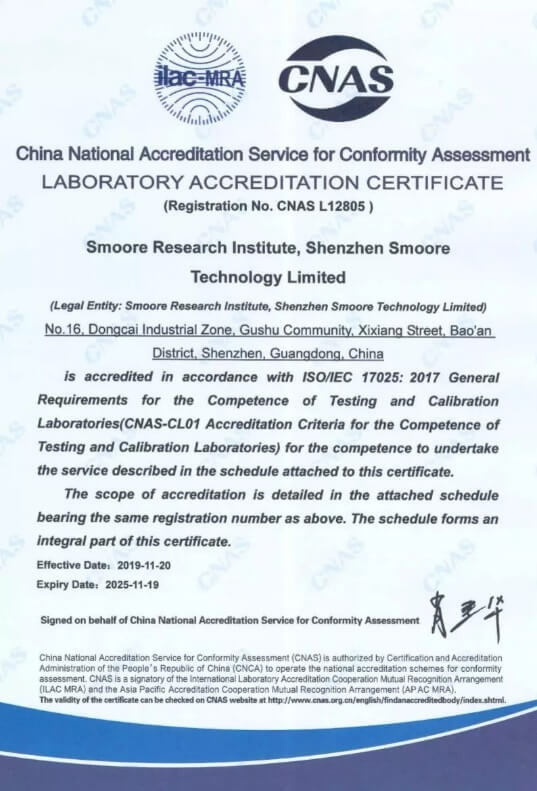 UL is a global safety certification company with over 100 years of operational history, and is recognized as one of the most renowned authorities in product safety testing. They developed a voluntary industry standard called UL 8139 to help manufacturers address vaping devices' potential safety issues. Due to the essential role that UL 8139 plays in the safety of vaping devices, it is also agreed to be a crucial certificate to obtain for when companies apply for the PMTA.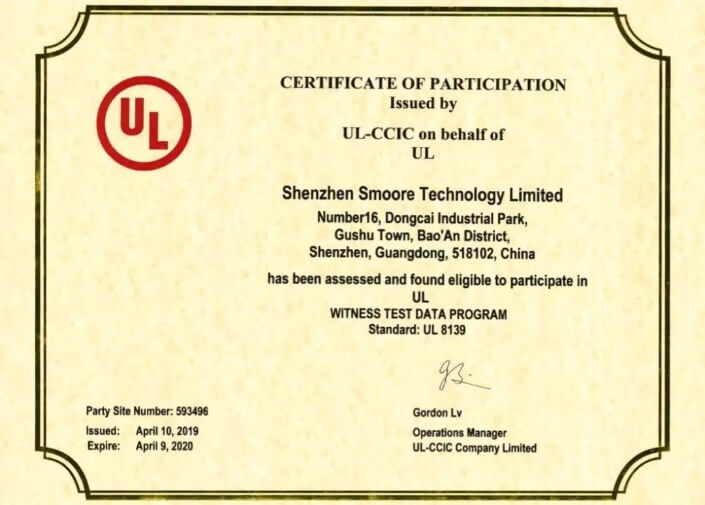 With both certifications granted, Smoore is capable of conducting world-class electronic vaping device test and can provide strong technical support alongside the excellent quality of our products. Furthermore, Smoore no longer needs to ship products overseas to conduct testing, which significantly increases productivity and efficiency.